Step Above Mobile Detailing
Combo Detailing In Cincinnati, OH
Our Full Detailing Packages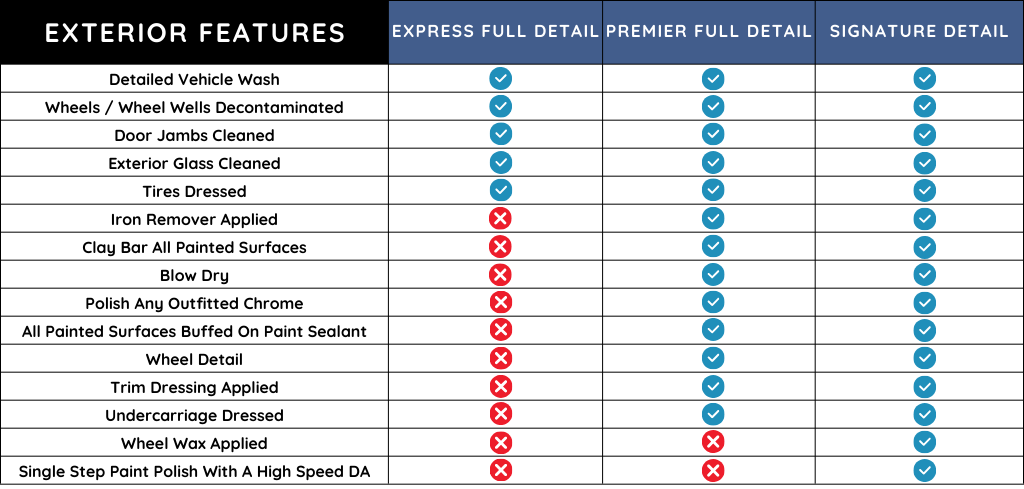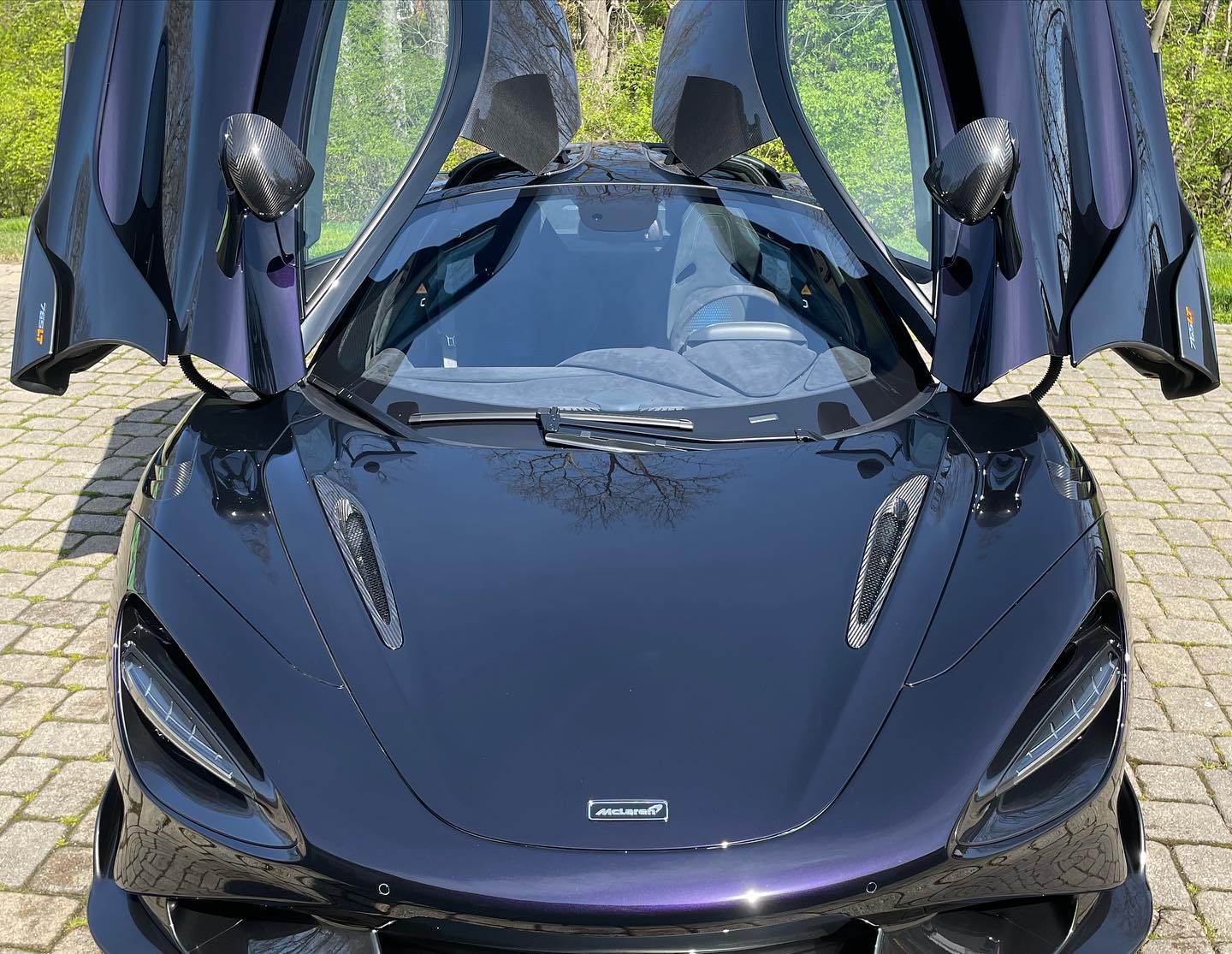 Large Truck/3rd Row SUV - $280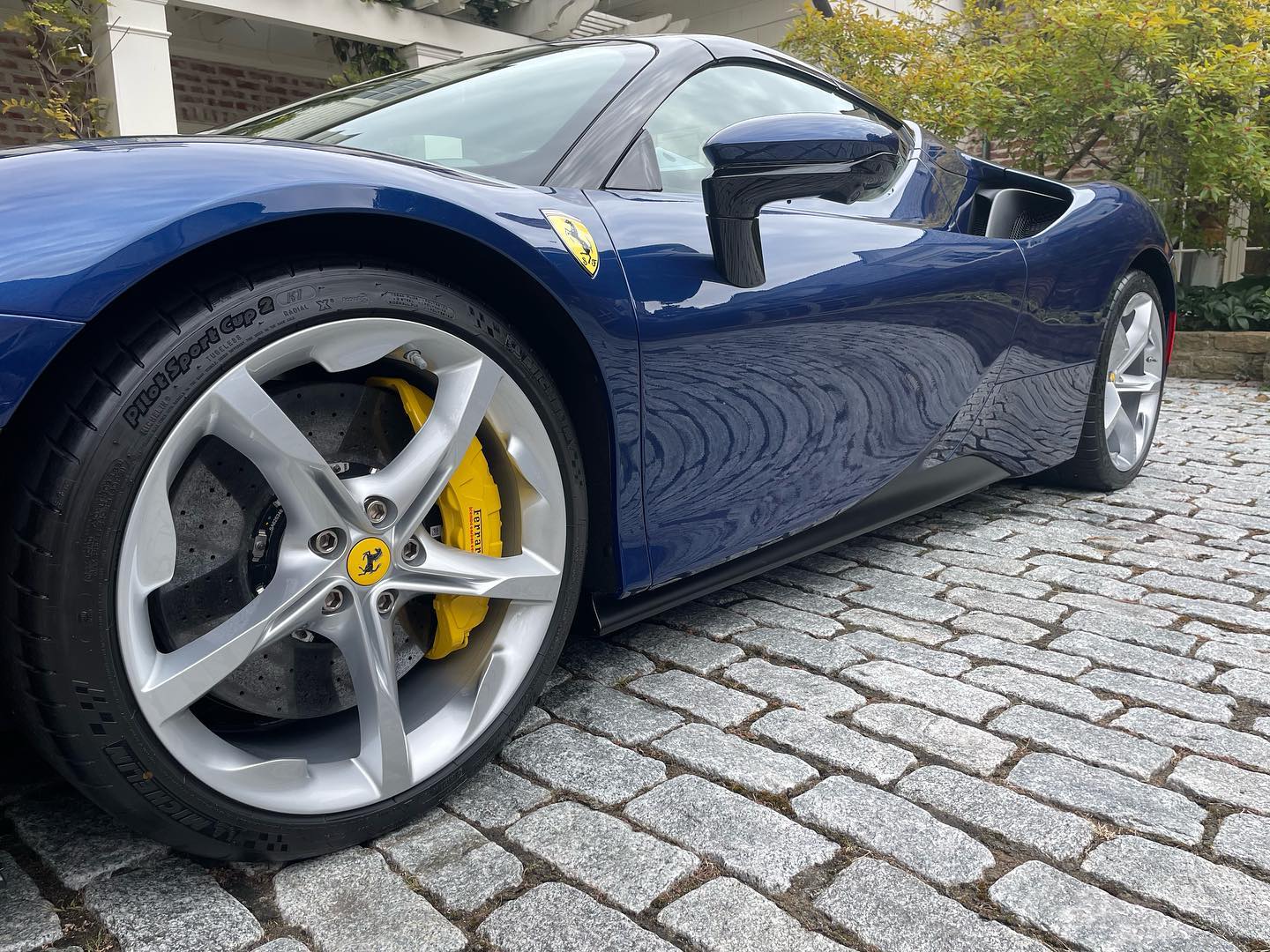 Large Truck/3rd Row SUV - $390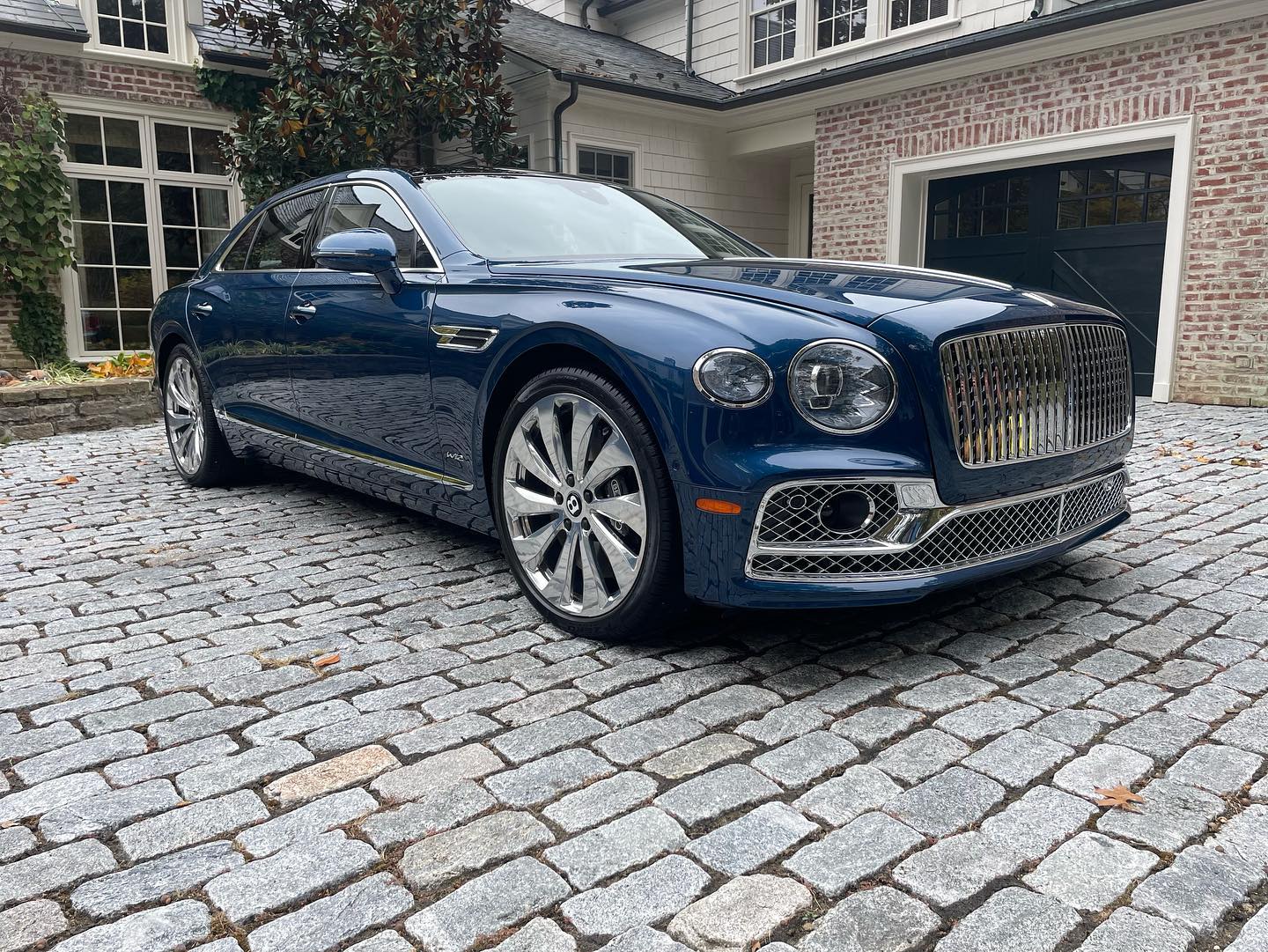 Large Truck/3rd Row SUV - $610
What Makes Step Above Mobile Detailing The Best In Cincinnati, OH?
Enhanced Driving Experience
Their meticulous interior detailing services can elevate your driving experience. By transforming the interior of your vehicle to feel like new, they create a more comfortable and refreshing atmosphere for every journey​
Long-lasting Vehicle Appearance
With their advanced exterior detailing techniques and premium coatings, Step Above Mobile Detailing can give your vehicle a sleek and stylish finish that lasts, ensuring your ride always looks its best
Convenience and Trustworthy Service
Step Above provides a mobile detailing service, which means they can come to your location to detail your vehicle. This offers convenience and saves you time. Moreover, their exceptional customer service and transparent pricing can give you peace of mind.
See what our customers have to say about us
Testimonials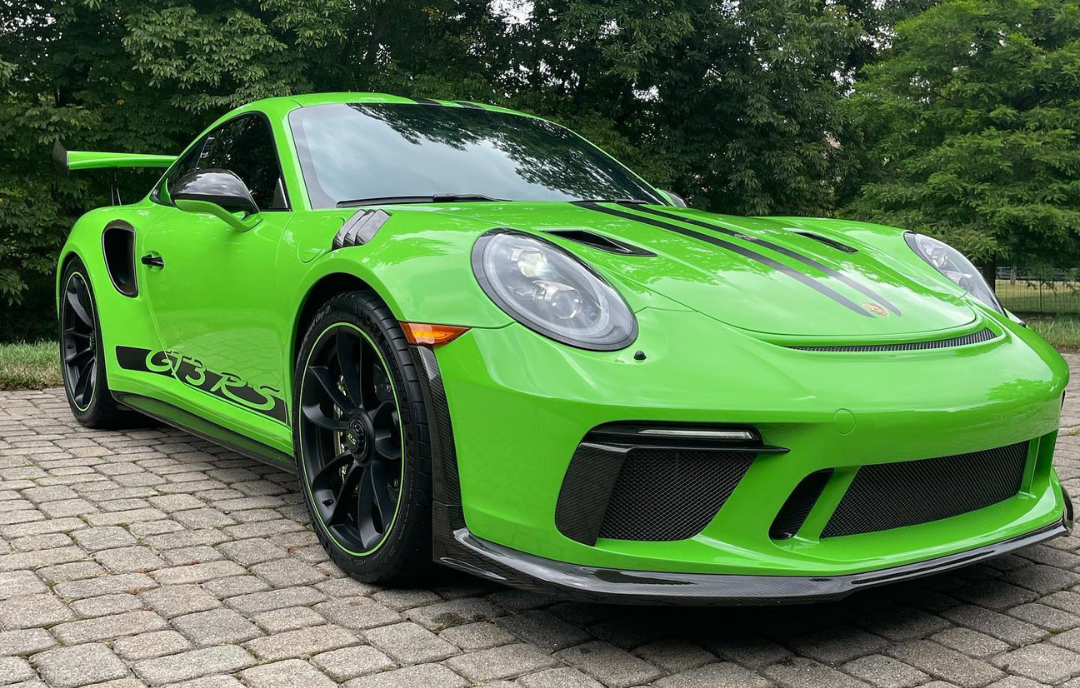 "The step above team was great from the first email to completion of the work. Excellent communication and the work was top notch!"
Mike F.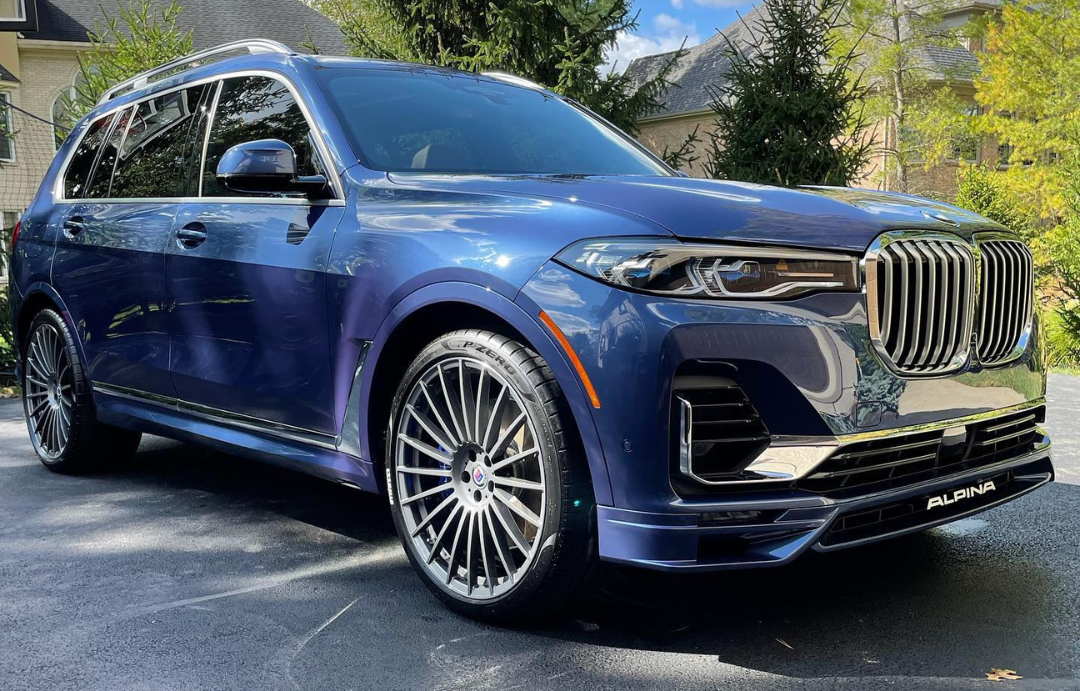 "Not only were they on time, one of the associates called me the day before to talk about pricing and make sure I understood. I said I don't care how much it costs, I need my car cleaned. But when I went outside to look at it, I've never seen my car look so beautiful other than the day I drove it off the lot. The men were professional, and they clearly enjoy their work because it is exceptional."
Julian H.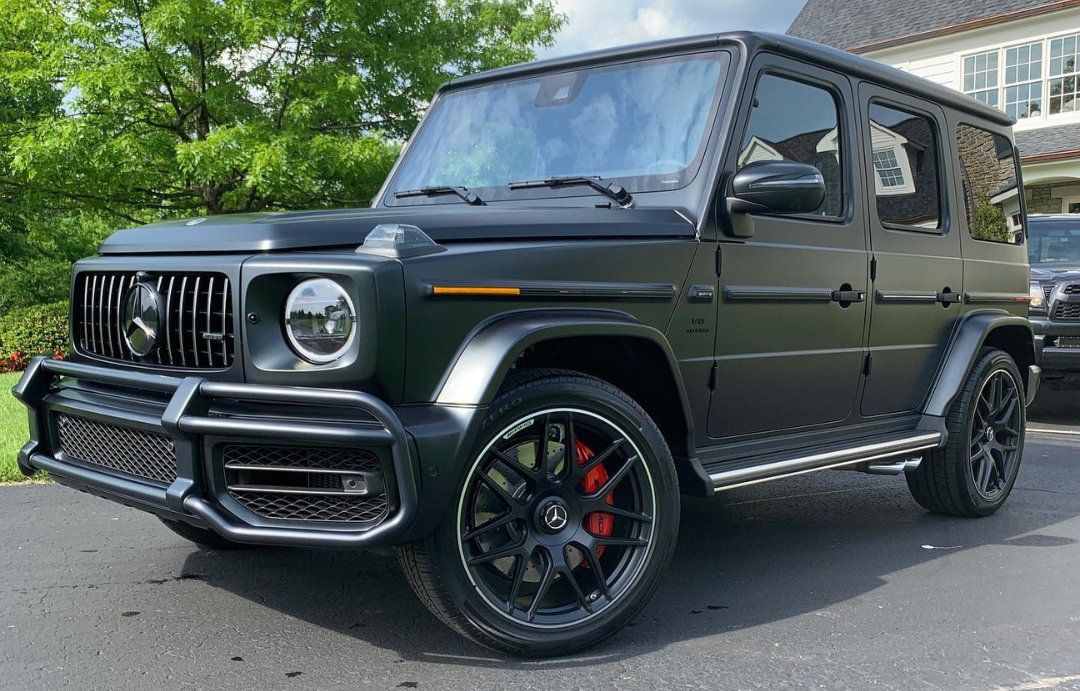 "I am still in shock. I've had my car detailed many times… but it's never looked so good. I have a big German shepherd who sheds plus messy kids… not even ONE hair found in the car when they were done!! Julian is a miracle worker. Highly recommend."
Jessica F.
We offer top-of-the-line services using only the best products and equipment. Our team of experienced and skilled professionals is dedicated to providing you with the highest level of customer service and attention to detail. We understand the importance of keeping your vehicle in pristine condition and strive to exceed your expectations. Trust us to give your car the ultimate spa treatment and leave it looking brand new. Contact us today to schedule your appointment and experience the difference with our premium mobile detailing services.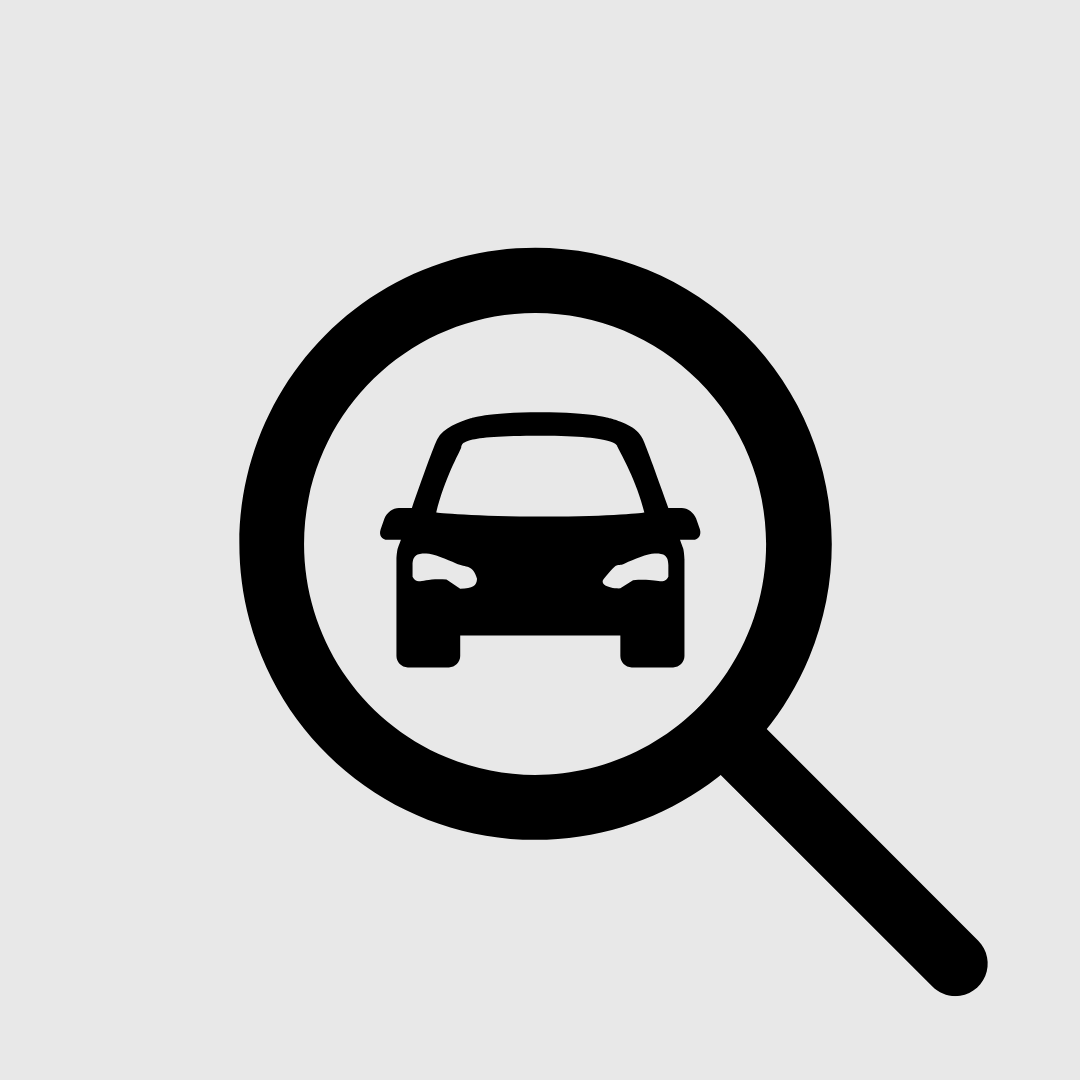 Professional Expertise
Step Above Mobile Detailing likely employs seasoned professionals with extensive knowledge and skills in auto detailing.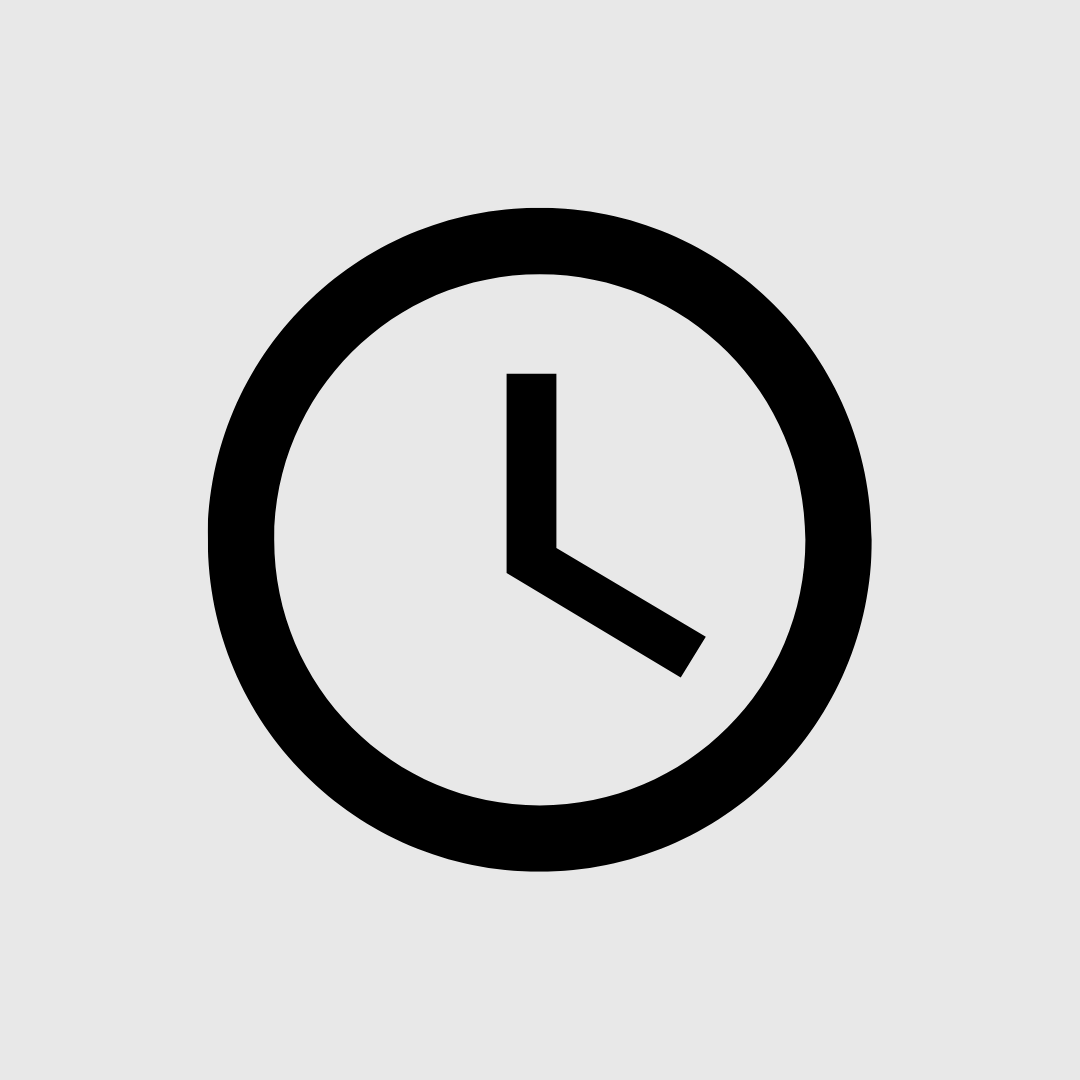 Convenience
As a mobile service, they come to you. This saves time and eliminates the hassle of driving your vehicle to a detailing shop.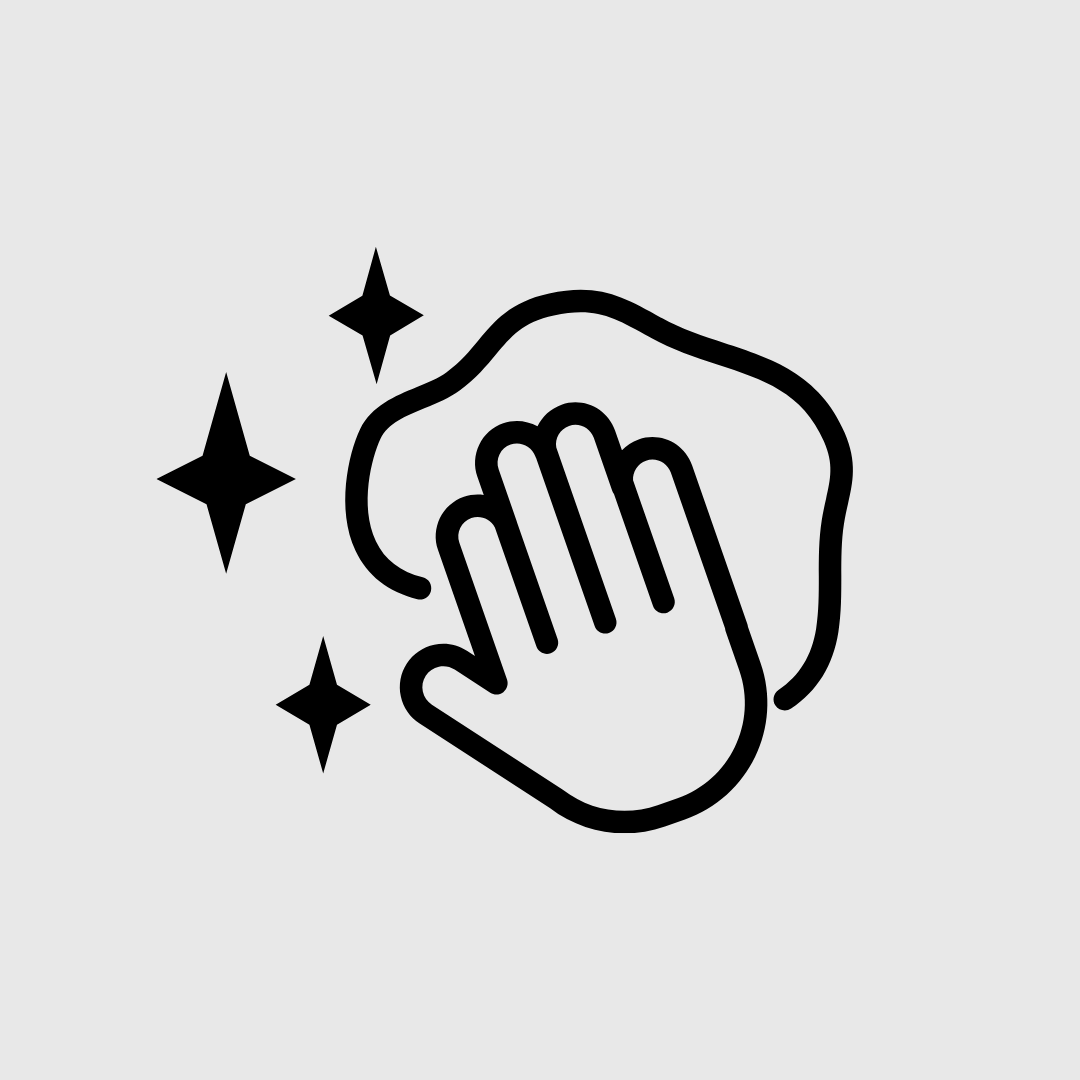 Comprehensive Cleaning
Comprehensive cleaning including deep cleaning and sanitization of all the nooks and crannies of the vehicle interior that often get overlooked.
We Make Full Detailing Easy
Get In Touch
Contact us today to learn more about our services. You won't be disappointed!
Schedule An Appointment
We provide free estimates ensuring you get the most competitive price.
We Take Care Of You
Sit back and relax while we care for your cars cleaning needs.
When We Leave
You will be provided with a fresh, renewed and rejuvenated car.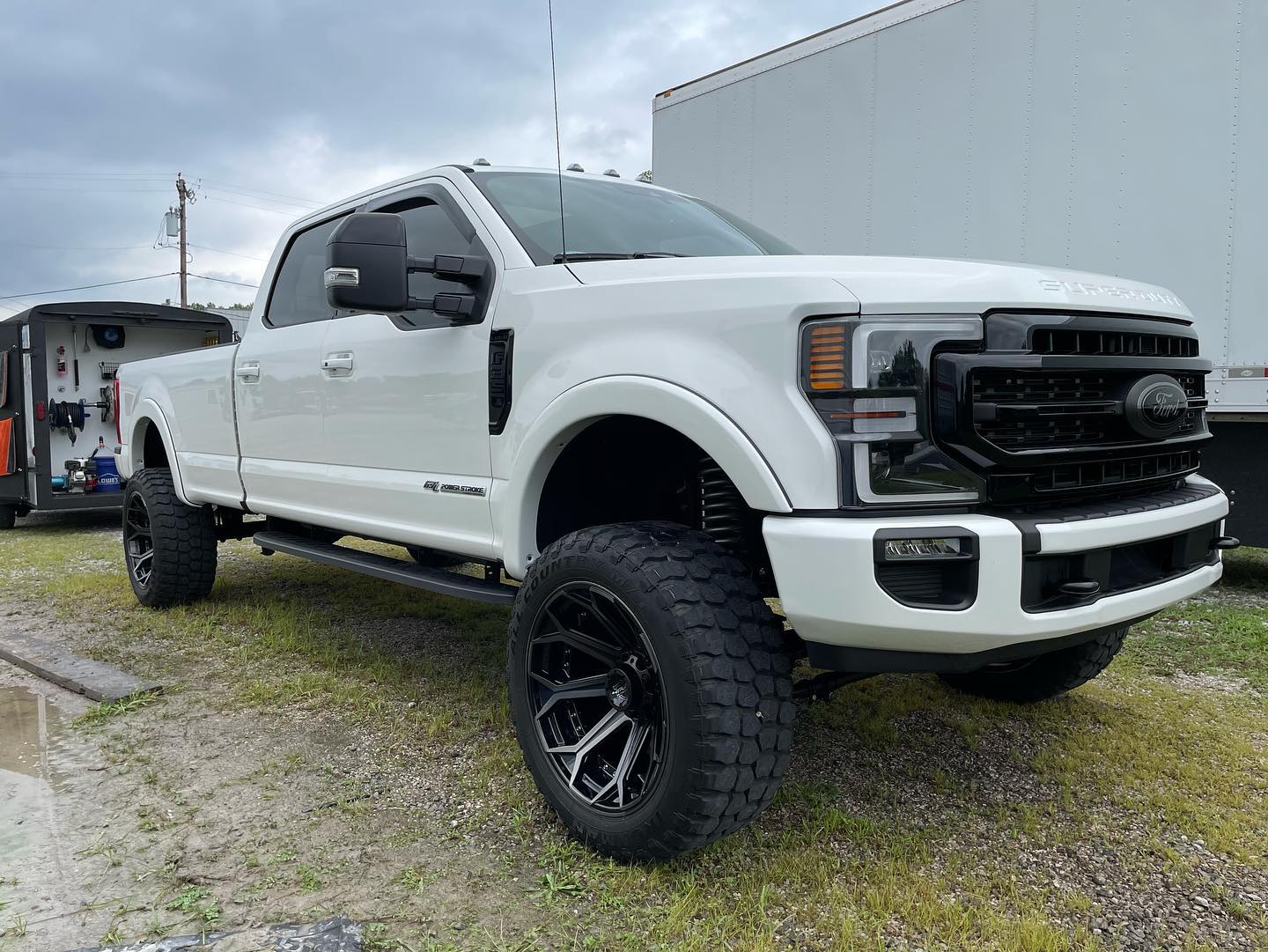 What does a Full Detailing service include?
Full Detailing at Step Above Mobile Detailing is our most comprehensive service, designed to thoroughly clean, restore, and protect both the interior and exterior of your vehicle. This includes a thorough wash, clay bar treatment, polishing, and waxing of the exterior, along with a deep clean of the interior which covers vacuuming, shampooing of upholstery and carpets, cleaning and conditioning of leather, and detailed cleaning of all interior surfaces. We also clean and polish wheels, dress tires, and clean all windows and mirrors.
How long does a Full Detailing service take?
The duration of a Full Detailing service can vary depending on the size and condition of your vehicle, but typically, it can take anywhere between 4 to 6 hours. We assure you that our team takes the time needed to provide a thorough, high-quality service, ensuring your vehicle gets the attention it deserves.
How often should I get a Full Detailing service?
The frequency for a Full Detailing service can depend on several factors such as your vehicle's use, exposure to the elements, and your personal preference for cleanliness. However, as a general rule, we recommend a Full Detailing service every 3 to 6 months to keep your vehicle in top-notch condition.
Can Full Detailing improve my vehicle's resale value?
Absolutely! Regular Full Detailing services not only keep your vehicle looking its best, but they also help to maintain its condition, prevent wear and tear, and can significantly boost its resale value. A well-maintained and clean vehicle will be more attractive to potential buyers.
Here is how Step Above is different from the Competition
Unlike many other detailing companies, we offer mobile detailing, bringing our high-quality services directly to your doorstep. We value your time, and this feature allows us to provide our services at a time and location that suits you best, without disrupting your routine. Our dedication to environmental responsibility is another characteristic that sets us apart. We use only eco-friendly cleaning solutions, minimizing the environmental impact of our services without compromising on the quality of results.
Customer service is a crucial aspect of our business model. We listen to our clients, understand their needs, and work relentlessly to exceed their expectations. Our flexible, affordable detailing packages can be customized to meet each customer's unique requirements, making us a preferred choice for auto detailing. Finally, our attention to detail is unparalleled. We don't just clean cars; we revive, restore, and redefine them, ensuring every inch of your vehicle shines with perfection. Step Above Mobile Detailing is more than an auto detailing company; it's a transformative experience for your vehicle.
Professional Results
We are committed to providing professional results with our top-of-the-line equipment.
Time Savings
Step Above Mobile Detailing can get the job done faster than if you were to do it yourself.
Industry Leading Research
Our team is always learning and evolving as the detailing instrustry continues to grow and expand. 
Versatility
We offer customizable services tailored to your specific needs and budget.
100% Satisfaction Guarantee
Full Detailing In Cincinnati, OH
Your vehicle is an investment, and like any investment, it needs proper care and maintenance to retain its value and functionality. At Step Above Mobile Detailing, we offer comprehensive Full Detailing services in Cincinnati, OH, designed to maintain your vehicle's pristine condition, enhance its appearance, and protect it from wear and tear.
Our Full Detailing service goes above and beyond your typical car cleaning. We take a meticulous approach to restore your vehicle to its original showroom shine, both inside and out. From sedans and SUVs to luxury vehicles and trucks, every vehicle we service receives our undivided attention and the highest level of care. For the exterior, we begin with a thorough hand wash, using specially formulated shampoos that safely remove dirt and contaminants without harming the paint. Next, we apply a clay bar treatment to remove embedded contaminants, followed by a professional polish to eliminate light scratches and enhance the vehicle's gloss and color. We then seal this with a protective layer of high-quality wax or sealant, which not only adds a mirror-like finish but also safeguards your paintwork against environmental damage. Furthermore, we clean and polish your wheels, dress your tires, and clean and polish all glass surfaces.
Moving to the interior, we start with a comprehensive vacuuming of all areas, including under seats and in crevices where dirt and debris often hide. This is followed by a deep clean and shampoo of upholstery and carpets to remove stains and odors. Leather surfaces are carefully cleaned and conditioned to preserve their softness and prevent cracking. All hard interior surfaces, including the dashboard, center console, and door panels, are meticulously cleaned and dressed to restore their luster and provide protection. Step Above Mobile Detailing is not just about delivering exceptional results; it's also about providing unparalleled convenience. As a mobile detailing service, we bring our full suite of detailing services to your preferred location in Cincinnati, OH. This means you can have your vehicle detailed at your home, office, or any location of your choosing, all while you continue with your day.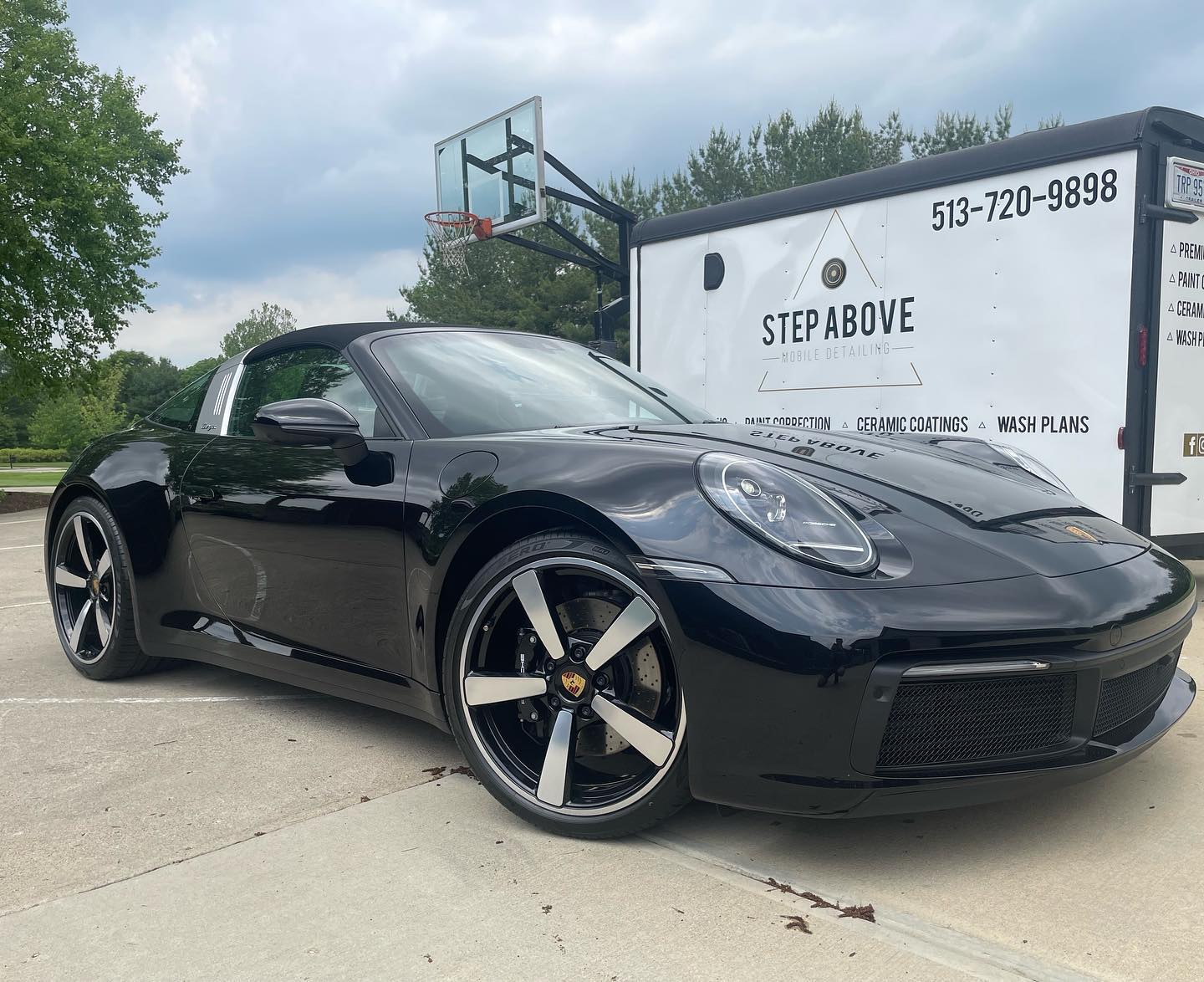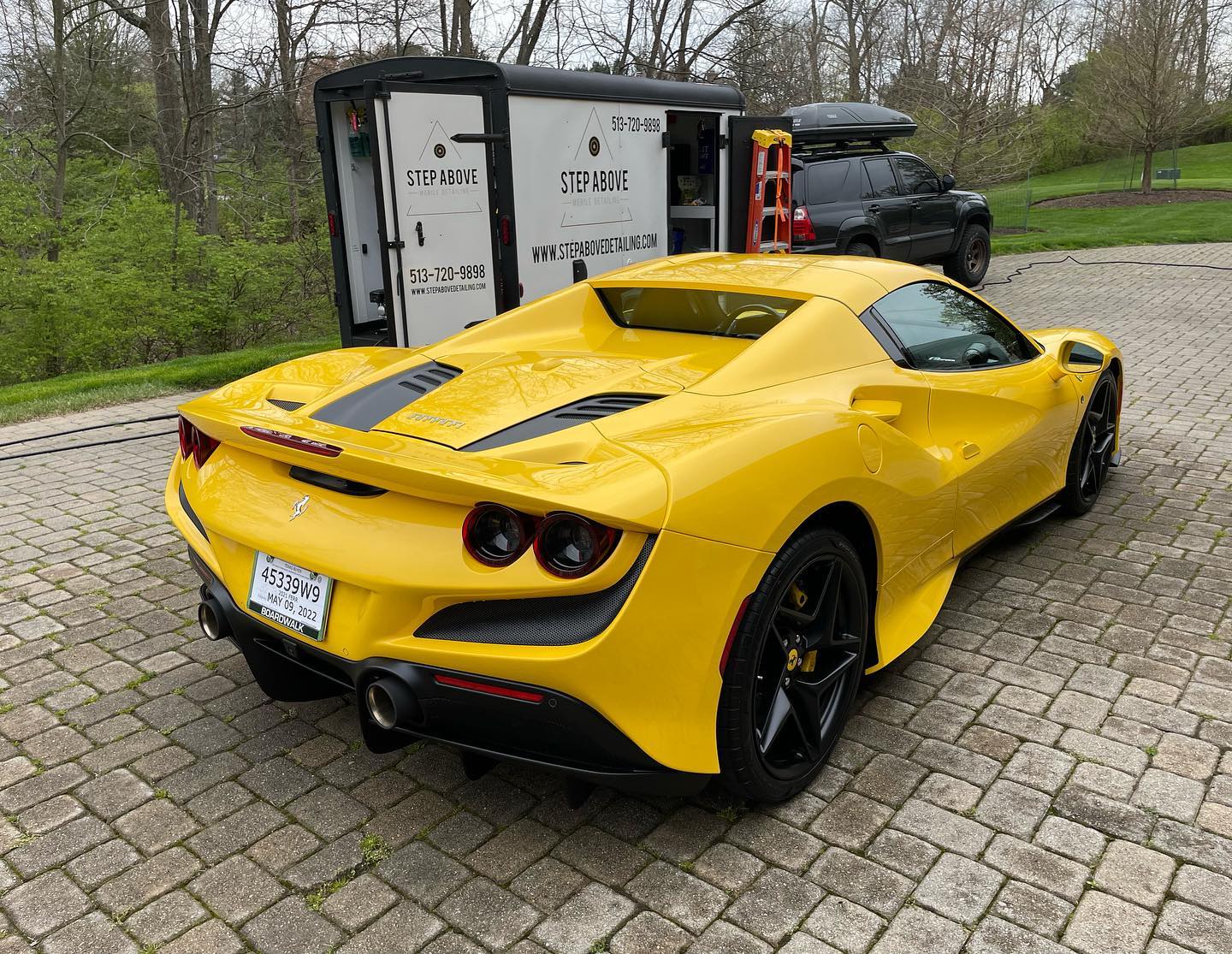 If you've been searching for "Full Detailing Near Me," look no further than Step Above Mobile Detailing. We understand that your vehicle is not just a means of transportation, but a significant investment and a representation of your personal style. Our full detailing services are designed to restore, protect, and enhance your vehicle's appearance, keeping it in top-notch condition and making every journey a joy. Our full detailing service is a comprehensive deep clean that tackles every inch of your vehicle, both inside and out. It's more than just a standard wash and vacuum; it's a complete rejuvenation for your vehicle that aims to restore its showroom finish.
Starting with the exterior, we hand wash your vehicle using high-quality, automotive-grade cleaning products to safely remove dirt and grime. A clay bar treatment follows to lift away embedded contaminants from the paintwork, leaving a silky-smooth surface ready for polishing. Our professional polishing removes minor scratches and swirl marks, enhancing your vehicle's shine and color depth. We then seal this newly restored shine with a protective layer of premium wax or sealant. Additionally, we clean and polish your wheels, dress your tires, and clean and polish all glass surfaces.
On the interior, we meticulously vacuum all areas to remove dust and debris. Upholstery and carpets receive a deep cleaning and shampooing, effectively eliminating stains and odors. If your vehicle has leather surfaces, they are carefully cleaned and conditioned to maintain their softness and prevent cracking. All hard interior surfaces, such as your dashboard, console, and door panels, are cleaned and dressed, restoring their luster and providing protection. What sets Step Above Mobile Detailing apart in your search for "Full Detailing Near Me" is our commitment to providing a convenient, high-quality service. As a mobile detailing company, we bring our services directly to you, wherever you are. Our fully equipped team performs professional detailing at your preferred location, saving you valuable time and effort.
Professional Full Detailing Company
When it comes to maintaining the aesthetics and hygiene of your vehicle, professional care is essential. Step Above Mobile Detailing stands out as your premier choice for professional interior detailing. We're not just any detailing company – we are a team of dedicated professionals committed to delivering unparalleled service and results that are simply a cut above the rest.
In our modern, fast-paced world, your car is more than just a way to get from point A to point B. It's your personal sanctuary, your companion on long drives, and sometimes even your office-on-wheels. It's a space that deserves to be as clean, comfortable, and well-maintained as any other part of your daily life. That's where we come in. Our comprehensive interior detailing service is designed to deep-clean and rejuvenate the entire interior of your vehicle. Using industry-leading products and equipment, our team of highly-trained professionals meticulously cleans every corner of your vehicle's interior – from the seats and carpets to the dashboard, center console, door panels, and even the most hard-to-reach crevices.
We understand that every vehicle and every owner's needs are unique, so we tailor our services to match. Whether your car's interior features cloth upholstery, genuine leather, or synthetic materials, we have the tools and expertise to handle it all. Our team is skilled at removing stubborn stains, eliminating unpleasant odors, and restoring the original shine of your interior surfaces. But, at Step Above Mobile Detailing, we're about more than just a high-quality clean. We're about providing an unrivaled level of convenience. With our mobile detailing service, there's no need to adjust your schedule or spend time in waiting rooms. We bring our top-tier service to your home, office, or wherever your car may be parked, allowing you to continue with your day while we give your vehicle the professional care it deserves.
Regular interior detailing offers numerous benefits beyond just a clean car. It helps to preserve the condition of your vehicle, prevents wear and tear, enhances your driving experience, and can even boost your vehicle's resale value. Consider it an investment in your vehicle's longevity and your personal comfort. At Step Above Mobile Detailing, we don't just meet standards – we set them. We believe that each detail matters, and no task is too small when it comes to delivering perfect results. Our reputation as a professional interior detailing company has been built on a strong foundation of customer satisfaction, superior results, and a level of service that truly lives up to our name.
Choosing a professional interior detailing company is choosing quality, convenience, and long-lasting results. It's choosing a company that treats your vehicle with the same care and attention to detail that you would. When you choose Step Above Mobile Detailing, you're choosing more than just a service. You're choosing an experience that elevates your vehicle's interior to a whole new level of cleanliness and comfort. So, why wait? Step into a cleaner, fresher, and more comfortable ride with Step Above Mobile Detailing – your professional interior detailing company. Your vehicle deserves nothing less than the best, and that's what we're here to provide.